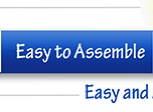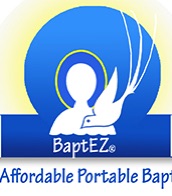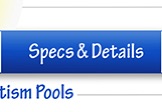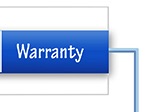 Every BaptEZ™ baptistry pool is essentially Made-to-Order. Meaning we do not stock them, we make them when you order them. Because of this unique feature, we are able to offer you the ability to choose from nine (9) different colors All for the Same Low Price.
Regardless if you are choosing a color to match a pre-existing room or just want something other than the default gray, you can change the color liner of your all new portable baptism pool. (Please Note the frame colors do not change, they stay the same color as shown in the picture)
In addition, we can modify down to fit smaller areas and smaller size requests. If the standard is too wide, too long, or too deep - you can modify down either dimension to fit your needs. And again, it is done at no additional charge to you.
√ Choose the Color You Want:

Customize Your Portable Baptistry Pool - You Can Modify the Color and the Size.
√ Modify the Size and/or Depth: